Well, just take a look on his overtaking in a mini roundabout up there. Have you ever seen any crazier overtaking than that?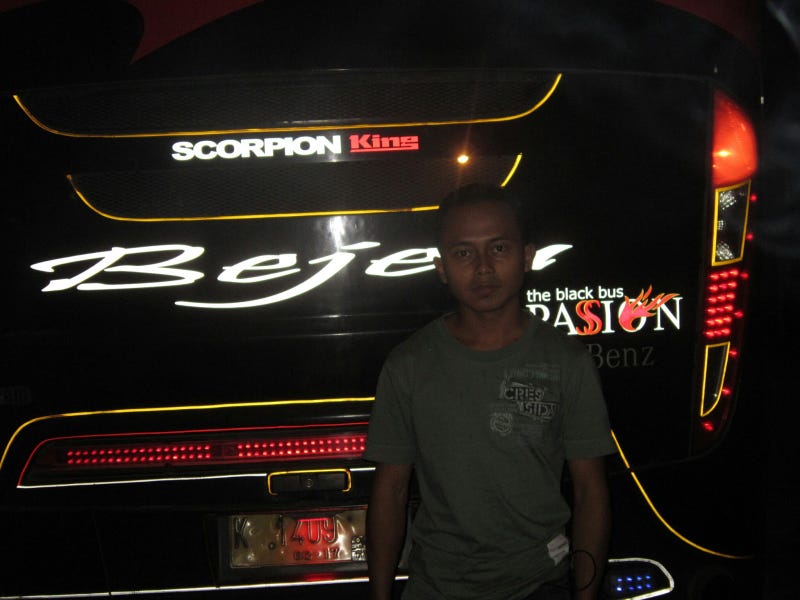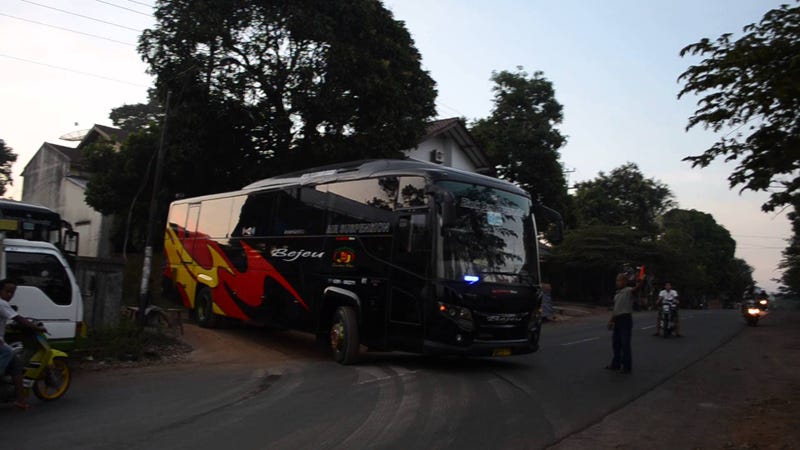 That's how he deals with traffic jam.
And when the traffic is gone, he go berserk.
And when he spot another bus in his mirror, he gone really mad.
And amazingly, he never crash his bus at all. Not even a scratch. He might be a stig's bus driver cousin. And oh, if you visit indonesia one day, take his bus. You'll love it. The fare was 20 US$, just in case you're interested.